The Bat Segundo Show
is an online radio show that's interviewed everyone: Nora Ephron, Tao Lin, Sarah Polley, David Lynch, Joyce Carol Oates, Julia Delpy, Amy Sedaris, Ken Auletta, Octavia Butler, Candace Bushnell, former US Senator Mike Gravel, Sue Miller, Norman Solomon, Liu Ye, Juan Jose Campanella, Paula Kamen, Patricia Cornwell, Erica Jong, Danica McKellar, Heidi Julavits, Bonnie Tyler, William Kennedy, Nicholas Meyer, Liv Ulmann, Roger Corman, Katha Pollitt, Errol Morris, Chazz Palminteri, Tobias Woolf, Amanda Filipacchi, Ming Doyle, Daniel Okrent, James Ellroy, Joe Eszterhas, Richard Price, David Rakoff, Tommy Chong, Marjorie Rosen, Ngui wa Thiongo, Joe Dante, Carl Wilson, Allegra Goodman, David Denby, Jiao Xu, Dave Barry, Stephen Fry, Dick Cavett, Richard Dawkins, Atom Egoyan, Sue Grafton, and many more.
In 2012, it looked like the show was over. Nope.
Rush, Nukes, and True Culture
The Bat Segundo Show
, the long-running cultural radio program devoted to informed, in-person, and in-depth conversations with today's authors and idiosyncratic thinkers, has four new shows that you can listen to for free!
Kiese Laymon
's essays (along with his novel,
Long Division
) have made great efforts to respond to the problem of blinkered culture.
We spend an hour with Kiese
discussing hip-hop, the rich Mississippi tradition of storytelling, the "worst of white folks," and why America is terrified of variegated cultural engagement.
We
also approach the problem from the iconoclast position
with
Republic of Outsiders
author
Alissa Quart
. Why are we becoming more hostile to original voices? And how do cosplay, transphobia, animal rights, and Mad Pride fit into all tihs? (We can also report that, with the inclusion of Alissa Quart, we have now interviewed every letter of the alphabet. We apologize to all authors whose last names begin with Q for the delay.
The full A-Z list is here
.)
And if that's not enough for you, there are also
more than 500 additional conversations
with some of the sharpest and sexiest minds alive that you can enjoy in our archive!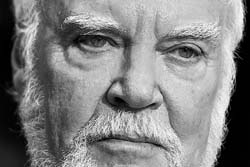 Norman Rush
In this wide-ranging conversation, we talk with acclaimed novelist Norman Rush (author of Mating, Mortals, and Subtle Bodies) about revolution, James Joyce, Botswana, his friendship with Thomas Disch, why his characters are seduced by quacks, and countless other subjects. (70 mins.)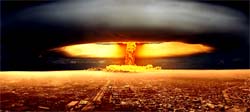 Eric Schlosser
In the mid-20th century, nuclear missiles were maintained with flimsy safeguards and rapidly failing technology. How close were we to Dr. Strangelove? And how safe are we today? We talk with investigative journalist Eric Schlosser, the author of Command and Control, about our remarkably reckless military history, which culminated in several close disasters, and what this means in an age driven by terrorism and religious fundamentalism.. (56 mins.)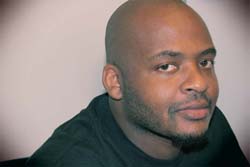 Kiese Laymon
In the first of two related programs devoted to the American epidemic of gravitating to mainstream culture in an age of limitless choice, we talk with Kiese Laymon about how his novel, Long Division, and his essays have responded to this problem. We discuss hip-hop, the rich Mississippi tradition of storytelling, "the worst of white folks," and why America is terrified of rich and variegated cultural engagement. (54 mins.)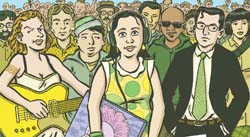 Alissa Quart
Republic of Outsiders author Alissa Quart discusses about how outsiders and iconoclasts have been appropriated by institutional forces. Why have we shifted to a culture hostile to original voices? Why is it all about being liked? And how do cosplay, transphobia, animal rights, and Mad Pride fit into this great conundrum? (54 mins.)
follow on Twitter
|
friend on Facebook
|
go to the show
And Remember!
Be sure to check out our sister program,
Follow Your Ears
, a thematic investigation program which airs in thorough but intermitten bursts. Curiosity is too essential to existence to ignore! Thank you for listening!
Copyright © 2013 Bat Segundo, All rights reserved.
You're receiving this email because you are a snappy dresser, maintain a decent bowling average, cause heads to turn in your direction for reasons, or otherwise rock this universe.

Our mailing address is:
315 Flatbush Ave., #231, Brooklyn, NY 11217
the bat segundo show