Iraq Body Count
notes 28 violent deaths yesterday, 766 for the month of December through yesterday and 9200 for the year so far.
RT interviews
Iraq Body Count's Lily Hamourtziadou. Excerpt.
RT: You've been researching the victims of terrorism in Iraq for a long time. Where do you get the information and how credible is it?
Lily Hamourtziadou: Our research is daily and what we do is we check many media sources, any media source that is available to us in English or in Arabic. We collect any information we have on civilian casualties on a particular day. We have a very large database that contains names, ages, places where attacks have taken place, as well as who the perpetrators were if they are identified. And that enables us to monitor the violence, to provide some statistics and to see whether it is increasing or decreasing, who is doing the killing, who the targets are.
RT: Is there something the media and the general public don't know about the situation in Iraq?
LH: What most people don't understand is that the violence in Iraq is daily. Normally we turn on TV and if there happens to be a major attack, it is reported and we hear about it. But the daily violence we don't hear about. At the best of times in Iraq, 300-400 civilians lost their lives in a month that was at its quietest. That is completely unacceptable. We won't accept it in the UK, in the USA or anywhere else in the world and now we have come to disregard it or not be interested in it, but through my work I have come to know.
The violence continues today.
National Iraqi News Agency
reports a
Falluja mortar attack left seven Iraqi soldiers injured
,
2 Bartel bombings left 2 people dead (a woman and a man) and seventeen more injured
, a
Tikrit suicide bomber took his own life and that of 1 police officer while leaving three more injured
, a
Baaj roadside bombing left four Iraqi soldiers injured
, a
Tuz Khurmato car bombing left three police officers injured
, a
Mosul armed attack left 2 police officers dead
, a bomb targeting Nouri's puppet Sadoun al-Dulaimi -- we're not including his title, he doesn't have a title, only a vote by Parliament can give him that title and we're not even going to call him "acting" because since 2010 that office been vacant --
left two bodyguards injured
, a
Falluja roadside bombing left 1 Iraqi soldier dead and three more injured, a Shuhada attack left 1 police officer dead and another injured
, an
armed Mosul attack left 1 police officer and his brother dead
, an
Imam roadside bombing left three police injured, a Buhriz bombing left two people injured
, and,
on the border between Iraq and Syria, clashes left 8 people dead
.
Meanwhile,
Iraqi Spring MC reports
the latest attack on the press. The governor of Anbar has terminated a satellite news channel because it had the 'nerve' to visit the square and speak to the protesters.
This is incredibly offensive on a hundred and one levels. But we're going to stay silent on that right now to see if any journalists or watchdogs speak out.
My belief is that they won't.
I believe they'll ignore this.
I'm often wrong and I'd love for this to be one of those times. Regardless, we'll talk about it in the snapshot later today.
State of Law is Nouri's political slate -- chief thug and prime minister Nouri al-Maliki
.
All Iraq News reports
that State of Law MP Slaman al-Mousawi has 'explained' any objecting to the plan to slaughter protesters in Anbar Province is either stupid or working with the terrorists.
Of course, the real terrorist in Iraq is Nouri al-Maliki.
Iraqiya leader Ayad Allawi Tweeted the following minutes ago:
نتقدم الى الاخوة المسيحيين والشعب العراقي كافة بأحر التبريكات بمناسبة حلول اعياد الميلاد متمنين ان ينعم بلدنا...

http://

fb.me/6rjXiRDIw
It's a Merry Christmas to Iraq's Christians and a call for blessings on all Iraqis.
Also noting the season is
The Bat Segundo Show
:
Happy holidays from The Bat Segundo Show, the long-running cultural radio program devoted to informed, in-person, and in-depth conversations with today's authors and idiosyncratic thinkers. We hope that your final week of 2013 is a relaxing and a rewarding one! We've just released the last six shows of the year, which you can listen to for free.
This latest sextet includes a conversational rematch with Simon Winchester, who returns for a second appearance on our program to duke it out over the finer points of American history. Alissa Nutting, author of Tampa, one of the year's most controversial novels, visits us for a massive chat that tackles judgment, assumption, teachers who go crazy, how she became enslaved by her protagonist, and when you should hedge your bets against intense obsession.
We sit down with Victoria Wilson to unravel the legacy of Barbara Stanwyck, one of the greatest Hollywood stars who ever lived. We discuss her formidable work ethic and the Hays Office's moralistic war on unmarried couples who lived together. And speaking of couples, we also chat with Elissa Wald, author of The Secret Lives of Married Women, for a conversation that proves to be so unexpectedly strange that Our Correspondent tossed his notes halfway through the interview.
National Book Award finalist and Holocaust Scholar

Wendy Lower

discusses Hitler's Furies and why we're still deeply uncomfortable about women who committed barbaric acts under the Nazi regime.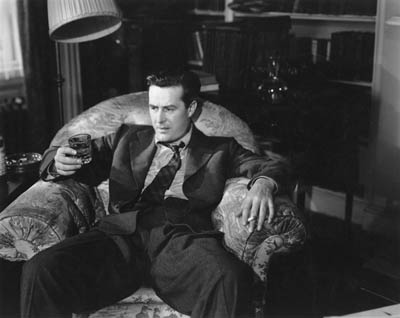 You're probably aware of the Billy Wilder film, The Lost Weekend. But do you know the book behind it? In 1944,

Charles Jackson

wrote The Lost Weekend — a pioneering masterpiece that was among the first works of fiction to depict the devastating effects of alcoholism. Yet seven decades later, Jackson has been largely forgotten, outshadowed by the Billy Wilder movie.
It turns out that literary biographer Blake Bailey and Our Correspondent may be the only two people in the United States who have read everything Charles Jackson has published. We spend 73 minutes pinpointing Jackson's forgotten legacy and considering the risks of waning literary posterity. We also talk about Bailey's work on the Philip Roth bio, as well as his forthcoming memoir, The Splendid Things We Planned.
The following community sites -- plus Susan's On the Edge, Black Agenda Report, C-SPAN, The NewsHour, Ms. magazine's blog and Jody Watley -- updated yesterday and today:
The e-mail address for this site is
common_ills@yahoo.com
.
iraq
national iraqi news agency
iraq body count
rt
all iraq news
iraq spring mc
the bat segundo show
iraq
iraq
iraq
iraq
iraq
iraq
iraq
iraq
iraq
iraq
iraq
iraq
iraq
iraq
iraq
iraq
iraq
iraq
iraq
iraq
iraq
iraq
iraq
iraq
iraq
iraq
iraq
iraq
iraq
iraq
iraq
iraq
iraq
iraq
iraq
iraq
iraq
iraq
iraq
iraq
iraq
iraq
iraq
iraq
iraq
iraq
iraq
iraq
iraq
iraq
iraq
iraq