UPDATE: Seven killed in CH-47 crash west of Basra
Multi-National Corps-Iraq
UPDATE: The total number of Soldiers killed in CH-47 Chinook crash is now seven. An earlier press release stated five. The helicopter crashed, not a hard landing as stated earlier.
BASRA AIR STATION, Iraq – Seven U.S. Soldiers were killed when a CH-47 Chinook crashed about 100 km west of Basra at approximately 12:01 a.m. Thursday.
The Chinook was part of a four-aircraft aerial convoy flying from Kuwait to Balad.
The seven Soldiers were the only ones onboard the Chinook at the time of the crash.
A British Quick Reaction Force team was dispatched from Basra to assist at the site. A road convoy in the vicinity was also diverted to the scene.
The names of the deceased are being withheld pending notification of next of kin and official release by the Department of Defense
The incident is under investigation, however enemy activity is not suspected.
"It is a tough day for the coalition and we are deeply saddened by the loss of our Soldiers. Our prayers and condolences go out to the families during this difficult and tragic incident," said Col. Bill Buckner, spokesperson for Multi National Corps- Iraq.
The above is M-NF's update to the helicopter crash (early this morning in Iraq,
last night by US time
). The
Washington Post

notes
, "There was no word on the cause of the crash or whether hostile fire was involved." Tina Susman covers the crash, Wednesday's violence and more in "
In Iraq, seven U.S. soldiers die in helicopter crash
" (
Los Angeles Times
):
Also Wednesday, Prime Minister Nouri Maliki said agreement was not imminent in negotiations between the Iraqi and U.S. governments over the future of U.S. troops in Iraq. The deadline for reaching an agreement is Dec. 31, when the U.N. mandate governing the U.S. presence here expires.
Maliki, speaking at a meeting of satellite TV executives, said the U.N. Security Council would have to extend its mandate if an accord was not reached. But he warned that an extension was far from guaranteed, given Russia's sour relations with the U.S.
This would leave "the Americans in a critical stage without a legal cover" to be in Iraq, Maliki said. "We hope there will be flexibility from the American side, because the Iraqi side demonstrated flexibility."
His comments and the day's violence were particularly biting after weeks of relative quiet and assurances from Iraqi and U.S. officials that differences could be smoothed out.
From yesterday's snapshot
:
Meanwhile,
AP reports
that Staff Sgt. Darris J. Dawson and Sgt. Wesley R. Durbin's deaths on Sunday in Iraq are under investigation and a US soldier "has been taken into custody" due to the deaths.
Troy Moon (Pensacola News Journal) reports
that Dawson was "a father of four" and a graduate of Escambia High and quotes his stepmother Maxine Mathis stating, "It's bad enough he had to fear the enemy. But he had to fear a fellow soldier. This is senseless. Not only did (the alleged shooter) take our son's life, he took another man's life as well. It's just horrible. I want people to know what happened.''
Chris Vaughn (Fort Worth Star-Telegram) reports
that Durbin was from Dallas and "an honor student and 2001 gradute of Dallas Luterhan School. He volunteered in the Civil Air Patrol in high school, then joined the Marines. After he left the Marine Corps, he joined the Army two years ago."
Greg Mitchell (

Editor & Publisher

) notes
the silence on this story and then amends an
AP
story at the end which, please note, raids Troy Moon's report and does so without credit.
UPI

offers a brief on the incident
.
Jonah
notes
this from Team Nader
:
Constitution Day Civics Quiz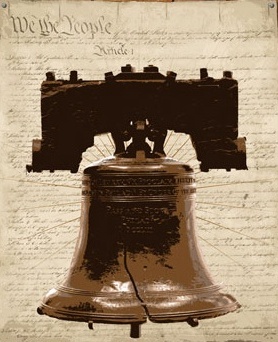 Why?
It's September 17, 2008.
Constitution Day.
And we're really close to meeting our fundraising goal of $80,000 by midnight tonight.
Last we looked, we were just under $70,000.
So, let's crank it up.
And to honor the day the Constitution was signed, we have a five question Constitution Day civics quiz for you.
Which candidate opposed the snoop enabling FISA law and the immunity bailout for the telecom companies -- Obama, McCain or Nader?


Which candidate called for the impeachment of George Bush and Dick Cheney for all of their crimes from the illegal war in Iraq to illegal wiretapping of unsuspecting Americas -- Obama, McCain or Nader?


Which candidate opposed passage of the Patriot Act and calls for its repeal -- Obama, McCain or Nader?


Which candidate opposes the death penalty -- Obama, McCain or Nader?


Which candidate would work to repeal corporate personhood --- and shift the power from the corporations back into the hands of the people -- Obama, McCain or Nader?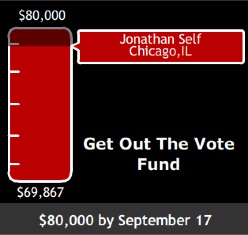 The answers -- Nader, Nader, Nader, Nader and Nader.
The Constitution is under siege.
And Ralph Nader is its defender-in-chief.
To honor Nader and his courageous defense of the Constitution, let's push Nader/Gonzalez over the top today.
Again, we're only $10,000 away from meeting our goal.
We need 600 of you -- our loyal supporters -- to give $17 each.

And we'll make it.
And remember, this is the last day of our book offer.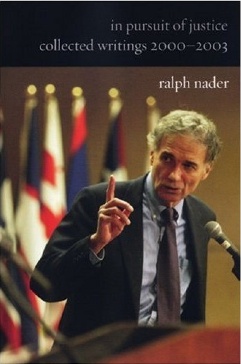 If you give $100 or more now, we will send you In Pursuit of Justice, the 520-page book of essays by Ralph Nader -- essays on corporate power, the Constitution, and transforming our country. If you donate $100 now, we will send you this historic collection -- autographed by the man himself -- Ralph Nader. (This offer ends at 11:59 p.m. tonight.)

So, keep your eye on the widget as we climb toward $80,000.
Thanks to your ongoing support, we haven't missed a fundraising goal all year.
And we don't plan to start today.

Onward toward a momentous November.
The Nader Team
The e-mail address for this site is
common_ills@yahoo.com
.
iraq
the washington post
troy moon
greg mitchell