David DeGraw notes the following:
As I type,

the FCC #WaveOfAction is just beginning... The
People's Firewall
is setting up an encampment at the FCC to SAVE THE INTERNET!!
Join us at the FCC in DC, or participate in solidarity actions at FCC locations in your area. (View Action Info)
Watch this People's Firewall video announcement from Margaret Flowers and Kevin Zeese.
You can get updates and follow the action on the WaveOfAction.org People's Firewall page.
The crowdsourced #FCCvsNetFreedom meme campaign has also just begun. Here are some early entries, click on the image to get full size graphic and please share them on social media: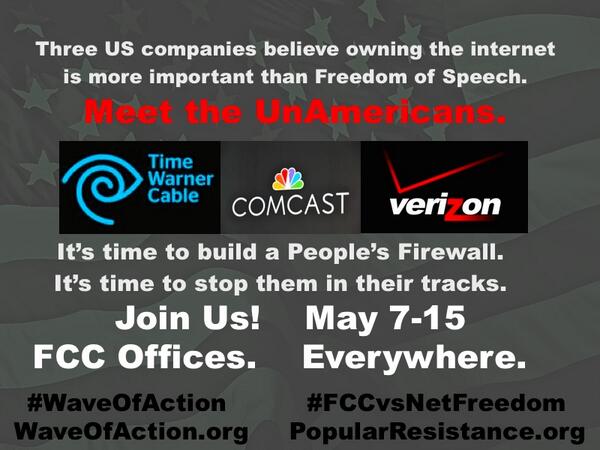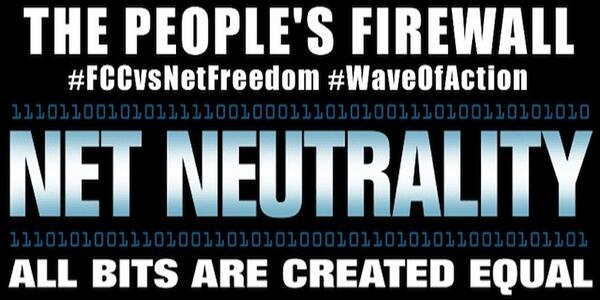 Join the campaign and help spread the word by creating your own graphic and posting it to social media using the #FCCvsNetFreedom hashtag.
david degraw