As president, Barack Obama can't apparently go to Iraq (Bully Boy Bush managed to several times) but the vice president can.
Wheels down in Baghdad. Here, the
@
VP
walks to his helo with Ambassador Jones and Lieutenant General MacFarland.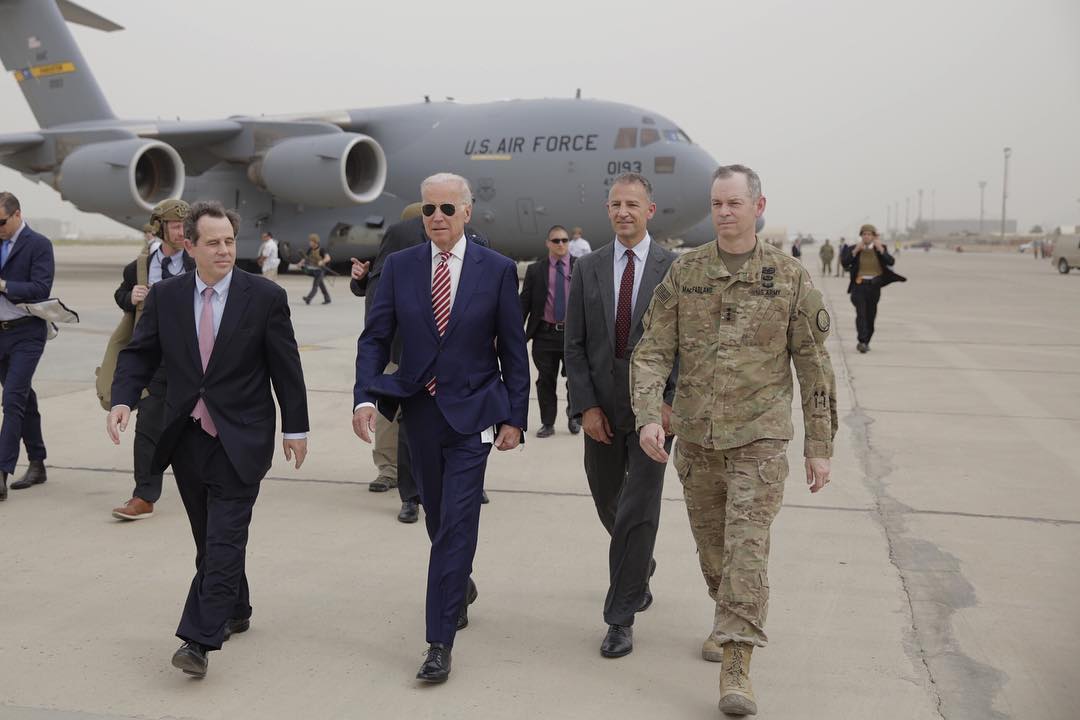 It's good that someone as high ranking as Joe goes to Iraq -- considering how many Americans are there now especially.
"Let me begin by saying thank you, thank you, thank you."
@
VP
speaks to embassy and military personnel in Baghdad.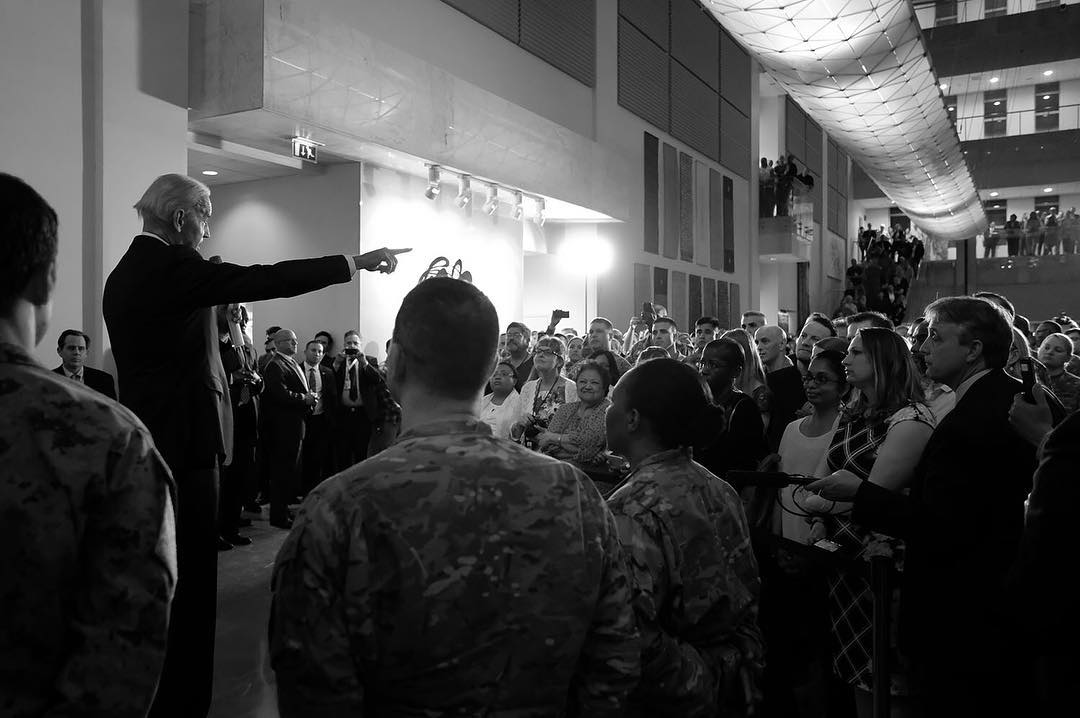 I don't understand Barack's reluctance to visit Iraq as president. Do they not have golf courses in Iraq?
Why is Joe in Iraq this time?
Maybe because there's no progress -- ever
.
So he's glad handing.
"This is an old friend." -
@
VP
, meeting with Speaker of the Iraqi Parliament Saleem al-Jabouri earlier today.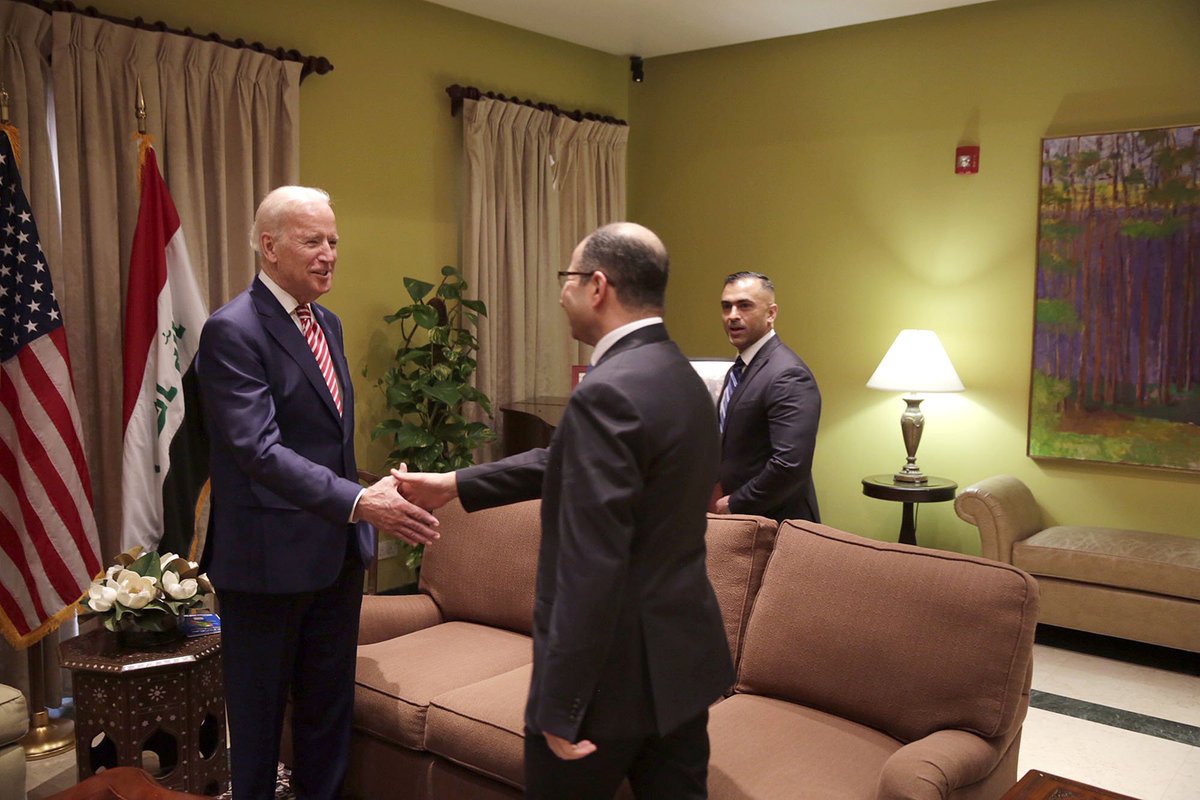 The
@
VP
met with Prime Minister
@
HaiderAlAbadi
for nearly 90 minutes today at the Government Palace in Baghdad.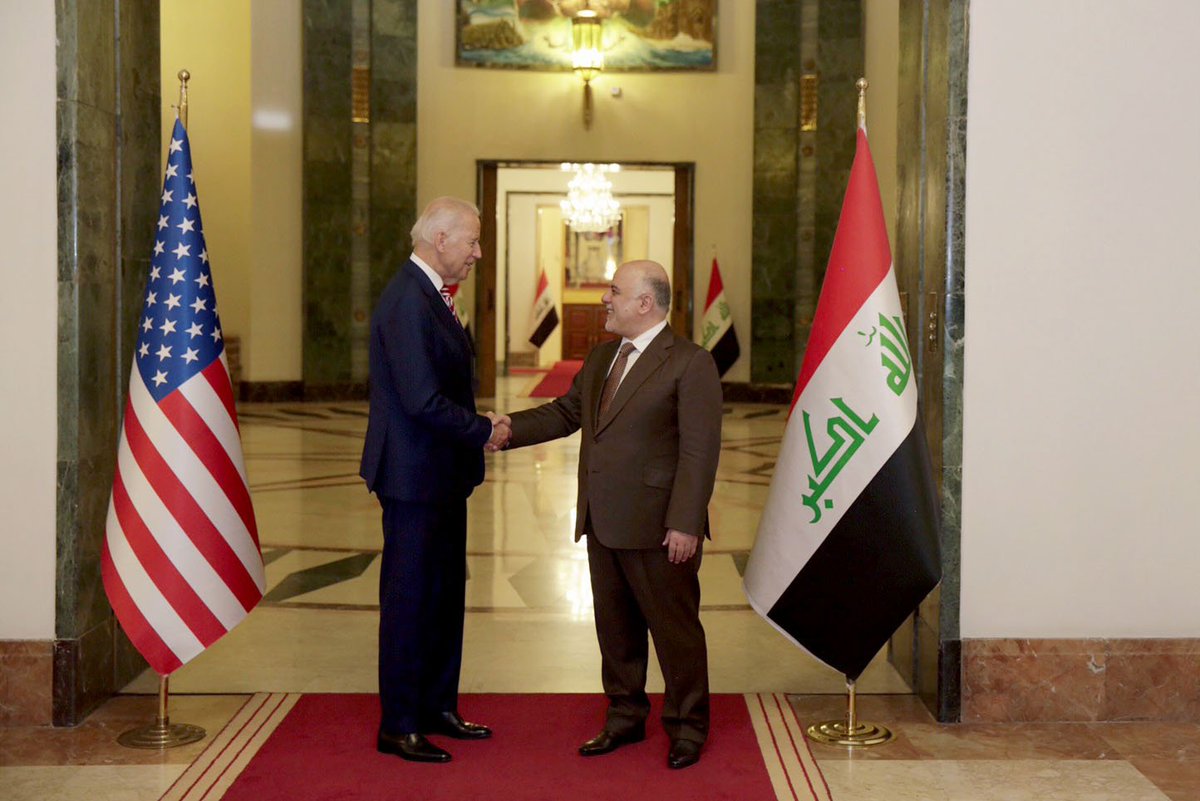 Carol E. Lee and Matt Bradley (WALL STREET JOURNAL) report
:
Vice President Joe Biden arrived in Baghdad on Thursday at a time of growing concern in the White House about the potential collapse of the government in Baghdad amid political turmoil.
Mr. Biden, the highest-ranking U.S. official to visit Iraq since the rise of Islamic State and the withdrawal of American troops in 2011, met with Iraqi Prime Minister Haider al-Abadi and other government officials. Afterward, he flew to Erbil to meet with Kurdish leaders.
Greg Jaffe (WASHINGTON POST) adds
:
The vice president's trip, which was kept secret prior to his arrival, coincided with a tumultuous moment for Iraq and its prime minister, who is battling to hold on to his office amid a paralyzing political crisis, a badly weakened economy and a grinding war against the Islamic State. Biden landed in Baghdad on a military cargo plane and was immediately ferried via helicopter to a meeting with Iraqi Prime Minister Haider al-Abadi, where they discussed plans to drive the Islamic State from Mosul, Iraq's second-largest city.
AP offers
, "Still, the anxious undertones of Biden's brief visit were clear from the moment he stepped off a military transport plane into blistering heat after an overnight flight from Washington. White House staffers donned body armor and helmets as Biden was whisked by helicopter to the relative safety of the heavily fortified Green Zone, reminders of the dire security situation even in Iraq's capital."
So Joe's there to press flesh and attempt to rally support for Haider.
The White House really wants Haider's 'reforms' -- they're the ones who gave him the marching orders, after all.
A visit from Joe Biden strengthens Haider's shaky image.
And one friend at the White House pointed out it doesn't hurt Joe one bit. After all, he looks presidential in the photos and footage and who knows what the FBI's going to decide on Hillary?
Should she be indicted or even scathingly rebuked and become damaged goods, a contested nomination at the convention might require that someone with leadership skills step in.
The e-mail address for this site is
common_ills@yahoo.com
.
iraq