Two U.S. soldiers died in a roadside bombing in eastern Baghdad on Monday, and Iraq's government once more failed to hold a vote on a crucial law that would allow provincial elections this year.
The bomb struck the U.S. troops' vehicle at 9:30 a.m., and left another soldier wounded, the military said in a statement. The deaths raised U.S. military fatalities in the Iraq war since March 2003 to 4,131, according to the independent website
icasualties.org
.
The above is from Ned Parker and Said Rifai's "
Roadside bomb kills 2 U.S. soldiers in Baghdad
" (
Los Angeles Times
) two who do their job. Sudarsan Raghavan's "
Two U.S. Soldiers Killed in Baghdad Bombings
" (
Washington Post
) demonstrates he showed up as well: "Roadside bombs killed two American soldiers and wounded a third Monday as their patrol drove through eastern Baghdad, the U.S. military said."
The
New York Times
? After offering nothing on Iraq Sunday and Monday offer . . . not a whole lot. Campbell Robertson's "
Proposal May End Stalemate on Iraqi Provincial Elections
" is hopefully a heavily edited because it's hard to believe something so confused and confusing didn't have interference from somewhere in the chain. First, the story needs a dateline. At times it appears it was filed early Tuesday morning (Tuesday morning in Iraq). That would also explain how Robertson could argue that the day reporting was on was "a third day of intense negotiations" over provincial elections. The whole thing's so butchered it's not worth reading. Because the paper is back to selling the illegal war (you didn't notice?) there's nothing about the deaths of US soldiers on Monday (that's
five since Saturday according to ICCC
) and there's nothing about any of the violence that's been ongoing in Iraq. It's just a bunch of garbage that you can't sort through even if you cut it apart, treated it like a jigsaw puzzle and tried to make something of it. (It is really hard to believe Robertson is responsible for that. This has all the marks of a butchering from higher up the chain.) So the UN has made a proposal ("late Monday night") which is Kirkuk bee tabled. Wow. That's a new thought. Oh, wait, it isn't. But it's thought that might (or might not) allow provincial elections to take place.
Parker and Ritai (clearly reporting on Monday) inform, "Iraq's parliament did not meet for a second straight day as a stalemate continued over legislation that would permit provincial elections this year, which U.S. officials think could help cement recent security gains in Iraq." If you bother to read the
New York Times
article, you'll assume Robertson was butchered from outside Iraq. Parker and Ritai can be wrong (anyone can) but on something as basic as that, they generally know their facts. The
New York Times
article appears edited and rewritten by someone who either didn't know the facts or didn't care. And NPR is saying right now that Massud Barzani (president of the Kurdish region) is insisting the UN proposal is "a conspiracy."
Ironically, while the main section continues the 2008 approach of selling the illegal war, an article on the revival of
Hair
contains more honesty about Iraq than you'll likely see on Iraq in the paper until 2009. (Please note, the columnists are worthless and have made themselves so smart people will write off the entire main section of the paper.) So read Patricia Cohen's "
'Hair' Revival: A Time Warp for Tears and Fun
" and skip the rest of the paper (including the guest column by the Brookings crazies).
Nolanda
highlights
this from Team Nader
:
News Flash: Nader/Gonzalez on the Ballot in California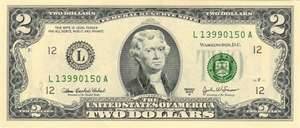 Drop a two dollar bill on a winner.
That would be Nader/Gonzalez.
Why?

We're celebrating again.
Just now - on Saturday, August 2, today, at 5:10 p.m. PST.
In Sacramento, California.
The statewide convention of the Peace and Freedom Party chose Ralph Nader to be its candidate for President.
And Matt Gonzalez to be its candidate for Vice President.
Nader/Gonzalez is on the ballot in California.
Thank you Peace and Freedom delegates.
With California, we're now on 21 state ballots.
On our way to 30 states by August 10.
And 45 states by September 20.
The Peace and Freedom ballot line ensures that the Nader/Gonzalez campaign will be a national one.
Securing the California ballot line is a huge victory for Nader/Gonzalez and will give millions of Californians the opportunity to vote for a candidacy that will shift the power from the corporations back into the hands of the people. (In 2000, 418,707 Californians voted for Nader/LaDuke--representing nearly 15 percent of our national vote total that year.)
Blocked out by the mainstream media, we've still polled five percent and above in four separate polls this year - including the most recent CNN poll this week putting Nader at six percent.
Again, thank you Peace and Freedom delegates.
Together, we will make a difference.
Onward to November.
The Nader Team
P.S. Remember, only one day left on the Chris Hedges
three book offer
. For a
donation of $200
or more to Nader/Gonzalez by Sunday August 3 at midnight, we'll ship to you three anti-war books by former New York Times reporter and current Nader supporter Chris Hedges - Collateral Damage, What Every Person Should Know About War, and War is a Force that Gives Us Meaning.
The e-mail address for this site is
common_ills@yahoo.com
.
iraq
the washington post
sudarsan raghavan
said rifai
the los angeles times
ned parker
campbell robertson
the new york times
patricia cohen