Turkish warplanes and artillery units bombed Kurdistan Workers Party (PKK) positions in villages near Amadi in Iraq's Duhuk Province, a provincial security official told CNN.
The official said the Turkish military operation started at 5:30 p.m. and lasted an hour and a half. There were no reports of casualties.
Turkey said it was the sixth time in the past week it attacked the PKK in response to clashes that left at least 15 Turkish troops dead in the Turkey-Iraq border region last weekend.
The above is from CNN's "
Turkey launches more strikes on Kurdish rebels in Iraq
" on the attacks/operations yesterday by the Turkish military. China's
Xinhau

notes
, "The Turkish General Staff said in a statement posted on its website that this was the seventh time that the Turkish warplanes have bombed 31 PKK targets in northern Iraq since Oct. 4."
BBC explains
: "The Turkish government accuses Iraq of failing to stop the guerrillas - who are fighting for greater autonomy in south-east Turkey - from using the mountainous area as a safe haven."
Hurriyet

reports
:
Turkey, which has stepped up its campaign to crackdown on the PKK, has long blamed the Kurdish regional administration in northern Iraq for supporting the terrorist organization and refused to hold contacts.
Turkish President Abdullah Gul is also expected to pay a visit to the neighboring country in the coming weeks, accepting an invitation from Iraqi President Jalal Talabani, himself a Kurd.
Following the first contact between Turkish and Iraqi Kurdish officials, which was held after another PKK attack late in 2007, the northern Iraq administration took several steps but those were not satisfactory.
Turkey, provided with intelligence by the United States in its fight against the PKK, wants to cooperate with the central Iraqi government in the northern Iraqi areas, where PKK camps are located, Turkish Prime Minister Tayyip Erdogan told reporters on Monday.
From
Thursday's snapshot
:
Staying with weaponry, "On September 26, the Defense Security Cooperation Agency notified Congress of a possible Foreign Military Sale to Turkey of AN/AAQ-33 SNIPER Targeting Pods and AN/AAQ 13 LANTIRN Navigation Pods as well as associated equipment and services. The total value, if all options are exercised, could be as high as $200 million. . . . The prime contractor will be Lockheed Martin Missile and Fire Control Company in Orlando, Florida." [PDF format warning,
click here for announcement
.] The pontential transcation comes as the tensions between Turkey and northern Iraq grow worse. As
Sabrina Tavernise (New York Times) noted yesterday
, "Turkey's parliament voted overwhelmingly on Wednesday to extend by one year its authorization of military operations against Kurdish separatists in northern Iraq, keeping the door open to future strikes in the region. The approval, by a vote of 497 to 18, had been largely expected, and occurred amid a flurry of attacks in Turkey's largely Kurdish southeast."
AP

reports
that this has been followed by a meeting today by "Turkey's leaders" to decide whether or not to up "the military's powers to combat Kurdish rebels . . . Newspaper reports, citing unnamed officials, said the requests include the right to search and detain suspects without prior authorization and to extend detention periods. Officials did not immediately confirm the reports."
World Bulletin explains
the meeting (of the Higher Board of Counter-Terrorism) met today for "about six hours" and is scheduled to meet again Tuesday.
Hurriyet notes
Nechirvan Barzani (KRG Prime Minister) states that the KRG "administration in northern Iraq" is "watching with concern the recent terrorist attacks in Turkey". Cuba's
Prensa Latina notes
talk of creating "a security area in US-occupied northern Iraq, where alleged PKK camps have been set up."
While Turkey's Higher Board of Counter-Terrorism is scheduled to meet Tuesday, that's not the only meeting planned for tomorrow.
Reuters

reports
that a Baghdad meeting between Iraqi officials and a Turkish delegate is scheduled for tomorrow. Reuters also notes that, facing criticism from northern Iraq, Tureky's Prime Minister Erdogan has stated, "At the moment there is no need for a buffer zone." Reportedly officials from northern Iraq are not currently invited to attend the Tuesday meet-up in Baghdad.
Meanwhile Gina Chon's "
U.S., Iraq Near Pact on Troop Presence
" (
Wall St. Journal
) provides the latest on what the White House and the puppet government are whispering regarding the treaty they insist upon calling a SOFA:
Negotiations have sped up recently as both sides moved toward compromise on the immunity issue. Talks also moved forward because of a new sense of urgency from Iraqi officials, worried about any uncertainty about U.S. troops in the country after a United Nations mandate expires at the end of the year.
The draft agreement still contains a goal for withdrawal of U.S. combat troops from Iraq at the end of 2011, although that could be amended depending on conditions on the ground.
As a precursor to that possible drawdown, American soldiers would pull out of cities by the end of June 2009 and move to bases outside those areas, a move that has already begun in many parts of Iraq.
For months, the U.S. has resisted an Iraqi request that American soldiers be subject to criminal prosecution under Iraqi law in any circumstance. The current compromise being discussed would strip immunity from American soldiers who commit extremely serious crimes while off duty, such as rape or murder, said Iraqi Deputy Foreign Minister Mohammed al-Haj Humood and other people familiar with the talks.
This as
BBC notes
Nouri al-Maliki, puppet of the occupation, stating the British are no longer needed in Iraq. The British, under heavy assault, fled a base in 2007 (which was quickly stripped down) and have since largely remained on the outskirts of areas (similar to what's being whispered about US forces in the SOFA). Gordon Brown is coming under huge criticism from some conservative outlets in England (
one example here
) for al-Maliki's statement.
In the US presidential race, Terrance notes
this from Team Nader
:
Politics is the Shadow Cast on Society by Big Business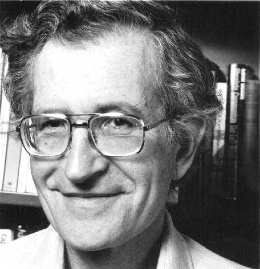 Mute the NFL on CBS.
And donate $17 now to Nader/Gonzalez.

Why?
It's go time.
Today is D-Day.
We need to hit $250,000 today.
And we're at $200,000.
We are the only true political opposition left in America today.
Obama and the Democrats?
Don't delude yourself.
As Noam Chomsky put it this week:
"The United States effectively has a one-party system, the business party, with two factions, Republicans and Democrats."
And as the social philosopher John Dewey put it early in this century:
"Politics is the shadow cast on society by big business."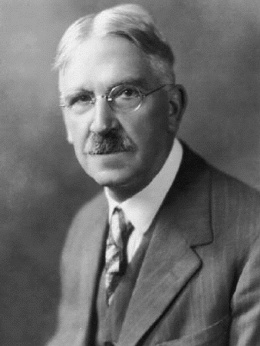 And that will remain true as long as power resides in "business for private profit through private control of banking, land, industry, reinforced by command of the press, press agents and other means of publicity and propaganda," Dewey said.
Nader/Gonzalez is churning.
Agitating.
Creating a force for change.
Against the shadow cast by big business.
Against all odds, we are optimistic about the future.
Because of you.
Our loyal supporters.
Yesterday, you came through, as usual.
And took us to the $200,000 mark on our way to our goal of $250,000.
Today, we have a heavy lift.
$50,000 on a holiday Sunday.
Here's the plan.
We have 500 copies left of the hardcover edition of Ralph's classic -- The Seventeen Traditions.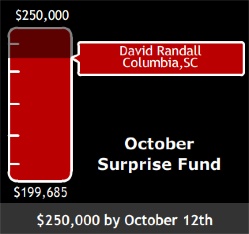 We need to move these now.
Today.
Pronto.
To meet our goal of $250,000.
So, if you haven't given yet, please donate $17 -- or whatever you can afford -- now to Nader/Gonzalez.
And if you donate $100 or more now, we will send you an autographed copy of Ralph's classic -- The Seventeen Traditions (HarperCollins 2007). The 150-page hardcover book details the seventeen traditions that Ralph grew up with and is the closest thing so far to a Ralph Nader autobiography. So, don't miss out on this limited edition offer. (This offer ends October 12 at 11:59 p.m.)
We need to move 500 of you -- our loyal supporters -- to step up and snap up The Seventeen Traditions.
And we will meet our goal.
So, mute the NFL on CBS.
And drop $100 on Nader/Gonzalez.
And watch our widget as we close in on $250,000.
Onward to November
The Nader Team
Ralph is in the independent presidential candidate, Matt Gonzalez is his running mate. On the GOP ticket is Senator John McCain with his running mate Governor Sarah Palin. Vernon, an Oklahoma community member, notes "
NASCAR Legend Richard Petty Endorses John McCain
" (McCain - Palin '08):
ARLINGTON, VA -- McCain-Palin 2008 today announced that Richard Petty, widely known as the greatest driver in NASCAR history, is endorsing John McCain for president. Petty is announcing his endorsement at today's Bank of America 500 at Lowe's Motor Speedway in Charlotte, N.C.
"What we need right now in these uncertain times is a steady hand on the wheel -- a leader we can trust to put country first, ahead of politics," Petty said. "John McCain has always done that, and if you need proof, think about the sacrifices he made for America. I don't think there is any question that John McCain is a proud American and he has done more to better America than anyone.
"John McCain has a plan to get our economy back on track not only for the folks here in North Carolina but also nationwide. He understands that higher taxes will only make things worse and he'll support small businesses and create jobs. He will get us on the road to energy independence and give our troops what they need to succeed in Iraq and Afghanistan. I'm proud to support John McCain for president."
Petty won 200 races during his career, a NASCAR record, and won a record seven Winston Cup championships. He won the Daytona 500 seven times, also a record, and won 27 races in 1967 alone.
Other participants in the McCain-Palin events at Lowe's Motor Speedway include Cindy McCain, former Louisiana Gov. Buddy Roemer, country music star Cowboy Troy and Doug McCain, son of John McCain. Team owners Jack Roush and Joe Gibbs will serve as Mrs. McCain's hosts, with Roush accompanying her to the drivers' meeting and Gibbs joining her for a tour of the garage area.
Vernon
wrote a very funny e-mail that I hope he will let
Gina
and
Krista
publish in
the gina & krista round-robin
. He has a list of ten reasons why he never expected to vote for a Republican (top reason is race -- Vernon's African-American) and it's very funny. He also notes this by Michael Palmer from the McCain blog:
Obama's 95% Illusion
Today the
Wall Street Journal
delved into Obama's claim that he will cut taxes for '95%' of America. They said:
"It's a clever pitch, because it lets him pose as a middle-class tax cutter while disguising that he's also proposing one of the largest tax increases ever on the other 5%. But how does he conjure this miracle, especially since more than a third of all Americans already pay no income taxes at all? There are several sleights of hand, but the most creative is to redefine the meaning of 'tax cut.'"
Click here to read the full article.
Cynthia McKinney
is the Green Party presidential candidate and Rosa Clemente is her running mate.
The Green Party issued the following
:
Greens speak out on health care, comparing Obama & McCain's rejection of Single-Payer/Medicare For All with their endorsement of the $700 billion bailout for Wall Street
GREEN PARTY OF THE UNITED STATES
http://www.gp.org
For Immediate Release:
Thursday, October 9, 2008
Contacts:
Scott McLarty, Media Coordinator, 202-518-5624, cell 202-904-7614,
mclarty@greens.org
Starlene Rankin, Media Coordinator, 916-995-3805,
starlene@gp.org
Only votes for Cynthia McKinney and other Green candidates will bring real health care reform closer to reality; Greens blast Obama ad for misrepresenting Single-Payer
WASHINGTON, DC -- Green candidates and leaders, encouraged by an open letter from Physicians for a National Health Program (PNHP), called the Green Party the only hope for guaranteed health care for all Americans.
On October 6, PNHP (
http://www.pnhp.org
) published "Doctors to Candidates: Enact Single-Payer Health Reform," announcing that 5,000 physicians have signed an open letter challenging candidates to endorse the Single-Payer plan, also called Medicare For All (
http://www.pnhp.org/letter
).
Joshua Drake, Arkansas Green candidate for Congress, 4th district (
http://www.drake08.com
): "The Green Party's presidential ticket and slate of candidates for Congress represent America's best and only hope for real universal health care. Green nominees Cynthia McKinney and Rosa Clemente support the Single-Payer/Medicare For All health plan. Barack Obama and John McCain don't support it, because they're dedicated to the same Wall Street interests that led them to endorse the taxpayer-funded $700 billion bailout for financial corporations. We're telling voters, if you want real health care reform, the Green Party offers the only hope for guaranteed quality health care in America. Greens will fight for it long after the 2008 election ends, until we get Congress to enact a Single-Payer bill."
Joyce Robinson Paul, DC Statehood Green Party candidate for US Statehood Representative (
http://www.statehood4dc.com/jrpaul/home
): "Barack Obama and John McCain would leave health care for most Americans under the control
of corporate HMOs and insurance companies, which limit treatment in order to maximize their own profits. That's why so many Americans with private health coverage wind up paying out of pocket anyway. Whether or not you have private health insurance, you can still suffer financial ruin because of a health emergency. Under Single-Payer, no one will go bankrupt because of illness or injury."
Nan Garrett, co-chair of the Green Party National Women's Caucus and a Georgia Green (
http://greens.org/gp-uswomen
): "Mr. Obama claims in a campaign ad that his health care plan avoids government-administered coverage, which would require higher taxes. This ad is misleading. It leaves out the fact that working people will pay far less for Single-Payer than for private coverage, because Single-Payer does away with profits for insurance and HMO middlemen, saving more than $300 billion every year. That's enough to cover the uninsured and eliminate co-payments and deductibles for all Americans. Even more important, no American would be denied treatment because of inability to pay, employment, age, or a prior medical condition."
Bob Kinsey, Green candidate for the US Senate in Colorado (
http://www.kinseyforsenate.org
): "It's time to make health care a right for all Americans. Unfortunately, Obama and McCain insist on the right of the powerful insurance industry to make big money off our health. John McCain wants to end employer-based health coverage and replace it with private accounts, and his tax exemptions are in reality government subsidies for insurance firms and HMOs. Barack Obama wants heavy regulation of the insurance industry to expand coverage, but would compensate by establishing a health insurance 'marketplace' that would sustain the industry. Mandates, tax credits and incentives, and indirect subsidies are all based on appeasement of the private insurance lobbies, which contribute hundreds of thousands of dollars to both Democrats and Republicans to make sure that corporate profits prevail over human needs. Neither Obama nor McCain will admit that private
insurance and HMO coverage is expensive, inefficient, inadequate, and unnecessary. No other country allows the profit-based insurance industry to control the health care system as the US does. Private health insurance is the core of the problem and must be eliminated, not subsidized, mandated, and protected as McCain and Obama propose.
Rodger Jennings, Illinois Green candidate for Congress, 12th District (
http://www.rodgerjennings.org
): "Whenever people who favor Single-Payer throw their support to anti-Single-Payer Democrats like Barack Obama, they are selling themselves and
the health of our nation short. America will get true universal health care when a political party dedicated to Single-Payer -- the Green Party -- achieves major-party status. If a few Greens were elected to Congress, it would change the whole political landscape and put Single-Payer on the table, because Democrats and Republicans would no longer only be competing with each other. The real problem facing America isn't the Republican Party, it's the bipartisan pursuit of campaign dollars without concern for the health of all Americans."
MORE INFORMATION
Green Party of the United States
http://www.gp.org
202-319-7191, 866-41GREEN
Fax 202-319-7193
Green candidate database for 2008 and other campaign information:
http://www.gp.org/elections.shtml
Green Party News Center
http://www.gp.org/newscenter.shtml
Green Party Speakers Bureau
http://www.gp.org/speakers
Green Party ballot access page
http://www.gp.org/2008-elections
Green Party information page on health care and the Single-Payer plan
http://www.gp.org/organize/sicko.html
Canadian study: ""Eroding Public Medicare: Lessons and Consequences of
For-Profit Health Care Across Canada"
[
here
,
here
and
here
]
Cynthia McKinney/Rosa Clemente 'Power to the People' Campaign for the White House
http://votetruth08.com
http://www.runcynthiarun.org
Cynthia McKinney on video
http://www.youtube.com/user/RunCynthiaRun
http://www.youtube.com/profile_videos?user=RunCynthiaRun
Music video:
http://www.youtube.com/watch?v=gx1NPlQjkqo
Rosa Clemente on video
Interview:
Current TV/Rock the Vote
Former US House Rep
Bob Barr
is the Libertarian presidential candidate and his running mate is
Wayne Root:
October 12th, 2008 by Jason Pye
Stephen Gordon provided some commentary on the most recent presidential debate over at Blogging the Debates (second video down).
I'll be adding commentary for the third and final debate sometime after Wednesday debate.
Chuck Baldwin
and Darrell Castle are the Constitution Party's ticket and apparently hibernating since the election takes place in November and they've not bothered to update their website since September. Not being a member of the Constitution Party, I may have this part wrong but Alan Keyes and Baldwin both wanted the nomination and Baldwin won.
Alan Keyes
is now running as an independent candidate.
The e-mail address for this site is
common_ills@yahoo.com
.
iraq
gina chon
the wall street journal
hurriyet