After a spree of killings and forced evictions of Iraqi Christians in Baghdad last year, many fled to Mosul. But even there they could not escape the danger. In February of this year the Archbishop Paulos Faraj Raho of Mosul was kidnapped and killed.
[. . .]
Over a thousand Christian families have fled Mosul for outlying villages and villages in the Kurdistan region in search of safety, a spokesman for the Ministry of Endowment and Religious Affairs said. Posters are being put up with guidelines on how to leave.
"The Christian families left in Mosul are very few indeed," said Mariwan Nakshabandee, spokesman for the Ministry of Endowment and Religious Affairs, which oversees Christian communities in Mosul.
That's from Leila Fadel's "
Thousands of Christians flee killings in Mosul
" (
McClatchy Newspapers
) and Fadel was filing Saturday. This morning,
Kim Gamel (

AP

) reports
another Iraqi Christian was killed in Mosul -- this one shot dead after "gumen" broke into his Christian music store "late Sunday". If you're new to the topic, you can see
Thursday night
here,
Friday's snapshot
and also
last night
. Iraqi Christians are being targeted in Mosul. Luis Sako, the Chaldean Archbishop of Kirkuk, has referred to the assaults as "liquidation."
Patrick Cockburn (

Independent

of London) reports
4,000 of them fled Mosul over the weekend. Mosul is the third largest city in Iraq and has been patrolled by US and Iraqi forces with little noticeable effect in the past. Puppet of the occupation Nouri al-Maliki claimed yesterday that help was on the way. However, Alissa J. Rubin and Stephen Farrell's "
Bombs Hit Mosul, as Christians Are Offered Protection
" (
New York Times
) indicates it's 'help' is arriving with difficulty (including "two police brigades" Iraq's Interior Minister says he dispatched) since "Sunday evening, local Christians said that they were awaiting the police reinforcements but that they had not yet seen them." Iraq's Sunni vice president, Tariq al-Hashimi, met with Iraqi Christians in Baghdad and stated, "The Iraqis stand in solidarity with the Christians." Rubin and Farrell add:
Mr. Hashimi also condemned security operations in Nineveh Province, where Mosul is located. "All the displaced families should return to their homes and all places of worship should be protected," he said. "Christians have the same rights as we have" and the state has the same duty "to protect them from criminals and killers," he added.
This is the paper's first report on the crisis. Sunday, it was another wave of Operation Happy Talk with Sam Dagher's "
Schools Open, And First Test Is Iraqi Safety
" and if you don't grasp how much garbage that article was, flip to A8 of today's paper for Rubin and Farrell's article and check out Joao Silva's photo that runs with the article, the caption of which reads: "School supplies were among the debris at the scene of a bombing Sunday in Baghdad that killed nine, including two children."
CNN reports
:
Hundreds of Christians took to the streets in Mosul and surrounding villages and towns, demanding adequate representation on provincial councils, whose members will be chosen in the local elections.
President Jalal Talabani met with U.S. Ambassador to Iraq Ryan Crocker on Sunday to discuss security, and Vice President Tariq al-Hashemi held a press conference with a group of local priests and bishops.
"The state, its security services and armed forces must take one stand so they can do their part in these conditions and protect our Christian brothers because they are our partners in rebuilding this nation," al-Hashemi said.
Tariq Alhomayed speaks with Archbishop Sako for "
We Must Protect Iraq's Christians
" (
Asharq Alawsat
):
Archbishop Sako confirmed that 'Christians in Iraq do not have militias or tribes to defend them' and added 'I feel a sense of pain and injustice because innocent people are being killed and we do not know why. We cannot put together an armed force to protect us because this will not solve the problem, only exasperate it'.
The targeting of minorities, including the Iraqi Christians, will mean Iraq's disintegration and a breach of its internal structure, culturally, and politically, and who can guarantee that the matter will end with minorities, and moreover the targeting of minorities will open the gates of hell, which could easily be done, but not undone.
It is remarkable when taking into account the words of the Archbishop regarding the results of this aggressive oppression. He said 'the population of Christians before 2003 was around eight hundred thousand, but the targeted violence against the Christian population in Mosul, Kirkuk, Baghdad and Basra has led to a mass-migration of some two hundred and fifty thousand. While the death-toll from the campaign of explosions, kidnappings and murder, targeted against the churches of Baghdad, Mosul and Kirkuk has led to the deaths of over two hundred'.
Atul Aneja's "
Christians targeted in Iraq
" (
The Hindu
) notes the Pope has spoken on the crisis:
In Vatican City, Pope Benedict XVI condemned the violence against Christians in Iraq and India.
"I invite you to pray for peace and reconciliation as situations cause concern and great suffering.... I think of violence against Christians in Iraq and India," he said after a ceremony in which Sister Alfonsa, India's first woman saint, was canonised.
Analysts point out that there could be a political dimension to the crisis. Christians, comprising 3 per cent of Iraq's population of 26 million, are demanding reserved seats for minorities, ahead of the provincial elections scheduled next year.
Asia News

explores
the Arab media coverage of the crisis:
Today Arab media have in fact zeroed in on what is happening to Christians in Mosul. Many newspapers have also reported the "alarm and great suffering" expressed yesterday by Benedict XVI for the persecution endured by Christians in the country.
"Attacks in the Iraqi city of Mosul have forced hundreds of Christian families from their homes in just the past week," al-Jazeera reported, quoting Duraid Mohammed Kashmoula, governor of the northern Ninawa province.
The flight, the TV network noted, comes as Chaldean Archbishop Louis Sako said Iraq's Christians were facing a campaign of "liquidation" like that in Baghdad, with its lot of abductions and murders.
A wave of religiously targeted killings has left at least 12 Christians dead over the past two weeks.
Many other media outlets like the Middle East Times focused on the commitment by Iraqi Prime Minister, who ordered an additional thousand agents to the city, to "take immediate action to resolve the problems and difficulties faced by Christians in Mosul."
On the US presidential race,
Melinda
notes
this from Team Nader
:
We Need Gas Money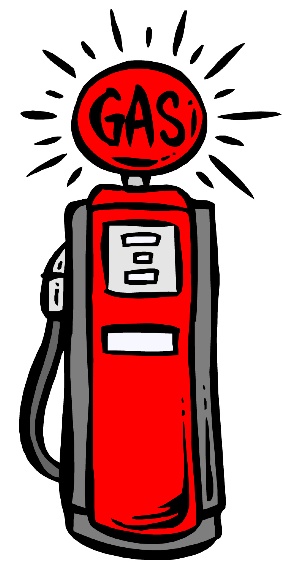 Drop $3 on Nader/Gonzalez now.

As you read this, Ralph Nader and the Nader Road Team are barnstorming across the Midwest.
Sweeping through Iowa, Kansas and the Dakotas.
Driving more than 1,000 miles in two days.
Leading the only true opposition left in this country.
The only true opposition to corporate control and domination.
So, help us pay the gas bill now.

We're in the last days of our $250,000 fundraising drive.
Already today, you've given $15,000.
We need another $15,000 tonight to make it to $200,000.
So, we need 5,000 of you, our loyal supporters, to donate $3 each.

And we'll have a shot to meet our goal tomorrow.
(We raised close to $40,000 in one day last month. No reason we can't do it again tomorrow.)
But we need a chance.
And get us to 200,000 by midnight tonight.
As you know, we have yet to miss a fundraising deadline.
And we don't plan to now.
After buying us a gallon of gas, listen to Ralph from this morning on NPR. Click here to listen.
Then read the Associated Press story that ran earlier today.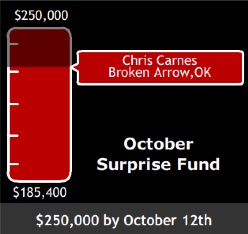 By the way, the video featuring Jason Kafoury, our National Campaign Coordinator, is zooming up the Youtube charts. It's holding steady at number one in YouTube's activism category.
In case you missed it, here it is.

Okay, let's bump it up to $200,000.
Donate whatever you can afford to the only true political opposition left in these United States.

Let's meet this deadline.

Onward to November
The Nader Team

PS: If you donate $100 or more now, we will send you an autographed copy of Ralph's classic -- The Seventeen Traditions (HarperCollins 2007). The 150-page hardcover book details the seventeen traditions that Ralph grew up with and is the closest thing so far to a Ralph Nader autobiography. So, don't miss out on this limited edition offer. (This offer ends October 12 at 11:59 p.m.)
Oklahoma community member
Carole
notes
this from the McCain-Palin '08 campaign
, and it's John McCain's statement:
"Congressman John Lewis' comments represent a character attack against Governor Sarah Palin and me that is shocking and beyond the pale. The notion that legitimate criticism of Senator Obama's record and positions could be compared to Governor George Wallace, his segregationist policies and the violence he provoked is unacceptable and has no place in this campaign. I am saddened that John Lewis, a man I've always admired, would make such a brazen and baseless attack on my character and the character of the thousands of hardworking Americans who come to our events to cheer for the kind of reform that will put America on the right track.
"I call on Senator Obama to immediately and personally repudiate these outrageous and divisive comments that are so clearly designed to shut down debate 24 days before the election. Our country must return to the important debate about the path forward for America."
What happened? Lewis embarrassed himself with statements he shouldn't have made.
CNN has the report here
. (And those who wonder about "statements he shouldn't have made" -- if you're backing off from them, as Lewis is, you shouldn't have made them.)
Becky
notes Matt Lira's "
Weekly Radio Address
" (McCain-Palin '08):
Our Weekly Radio Address focused on our nation's economic future. Here's a quote by John McCain:
"My fellow Americans, Washington is on the wrong track, and even greater financial troubles lay ahead if we don't act quickly. The tax-and-spend policies of Barack Obama will only make matters worse. But if you give me the chance, I'm going to set it right. You don't have to hope that things will change when you vote for me. You know things will change, because I've been fighting for change in Washington my whole career. I've been fighting for you my whole life. That's what I'm going to do as President of the United States. Fight for you and put the government back on the side of the people."
Becky
notes that the link also contains audio.
Cynthia McKinney
is the Green Party presidential candidate and her running mate is Rosa Clemente.
Cynthia McKinney to appear on NPR shows
Thursday, 02 October 2008 16:30
Green Party presidential candidate Cynthia McKinney is scheduled to appear on two nationally broadcast shows on National Public Radio (NPR) this month;
Wednesday, October 22
Talk of the Nation
NPR Radio, Washington, DC
2:40 pm EST
Saturday, October 25
NPR News
Weekend Edition Saturday
Scott Simon, host
8:10 am EST
Be sure to listen and tell your friends about these important opportunities to hear another point of view in this election from a progressive woman of color running on a third party ticket.
Bob Barr
is the Libertarian presidential candidate and Wayne Root is his running mate. Barr - Root '08 notes:
The Bush administration told us that the government had to engage in warrantless surveillance to stop terrorists from attacking America. Administration officials attacked and belittled critics of its expansive, warrantless surveillance for "crying wolf" and thereby endangering Americans. Congress went along with the administration's violation of both the Constitution and the Foreign Intelligence Surveillance Act by passing new legislation that gave the administration authority to wiretap American citizens in our own country with no individualized warrant, or any evidence of wrong-doing.
Many of us warned about the potential for abuse, especially the threat to the privacy of all Americans posed by widespread and secret government surveillance. Neither the administration nor the Congress, including Senators Barack Obama and John McCain, listened. Now, however, a book about the National Security Agency by James Bamford -- The Shadow Factory -- reveals that the government has been routinely eavesdropping on innocent Americans.
The then-head of the NSA and now Director of the CIA, Gen. Michael Hayden, has denied to Congress that Americans' private conversations were being tapped. But two former military intercept operators have now come forward independently to reveal that they in fact listened in on the personal phone calls of Americans.
For instance, Adrienne Kinne, a U.S. Army reservist, reports that, "[T]hese were just really everyday, average, ordinary Americans who happened to be in the Middle East, in our area of intercept and happened to be making these phone calls on satellite phones." Many of them were serving in the military, or working for aid organizations or the press. They were not planning attacks on the U.S. Rather, explains Kinne, the subjects discussed were "personal, private things with Americans who are not in any way, shape or form associated with anything to do with terrorism."
Navy linguist David Murfee Faulk says much the same of the results of his work between 2003 and 2007. He listened to Americans "calling home to the United States, talking to their spouses, sometimes their girlfriends, sometimes one phone call following another." Moreover, Faulk admitted that he and the other operators would share especially interesting phone calls, like "some colonel making pillow talk."
The point is not that no useful information was ever recovered. But when operators wasted their time eavesdropping on the conversations of innocent Americans -- and invading their privacy -- they were not monitoring genuine terrorist suspects. Adrienne Kinne admits: "It's almost like they're making the haystack bigger and it's harder to find that piece of information that might actually be useful." In short, violating our liberties makes us both less free and less safe.
The government can and should have the authority to gather information on those who are involved in harming our nation. But that power must be carefully circumscribed and its use must be closely monitored; and those who abuse that power must be held accountable. This is the basis and strength of our constitutional system, designed to protect both our security and our liberty.
For nearly eight years, the Bush administration has enshrined disrespect for the law as official government policy. The Congress, under both Republican and Democratic control, has failed to uphold either the law or the Constitution. Since both Sen. Barack Obama and Sen. John McCain have endorsed expanded warrantless surveillance, neither one would restore our constitutional liberties as president.
Only Bob Barr and the Libertarian Party are even willing to talk about these issues, let alone to bring real change to Washington. We must never forget that it is a free society that we are defending. We must keep it free as we defend it.
Libertarian Party presidential candidate Bob Barr represented the 7th District of Georgia in the U. S. House of Representatives from 1995 to 2003.
The e-mail address for this site is
common_ills@yahoo.com
.
iraq
mcclatchy newspapers
leila fadel
the new york times
alissa j. rubin
stephen farrell
sam dagher
patrick cockburn
kim gamel
the new york times
alissa j. rubin
tariq alhomayed
atul aneja