From WSWS
:
Dear reader,
On July 1, hundreds of thousands of people in the US protested against the barbaric policy of separating refugee children from their families and locking them in cages.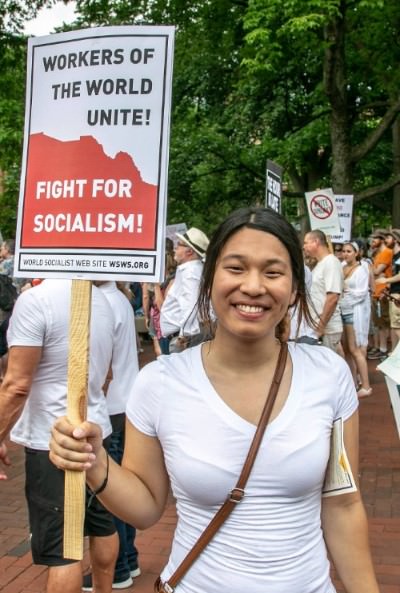 World Socialist Web Site
reporting teams provided extensive coverage from 10 cities
across
the
country
—New York, Los Angeles, Washington DC, Chicago, Boston, Pittsburgh, Birmingham, Albequerque, Salt Lake City and Ann Arbor. We also distributed thousands of
leaflets
calling for open borders and for the mobilization of the entire working class to defend immigrants, in opposition to both the Democrats and the Republicans.
Will you donate today to support this critical work? The WSWS has no corporate backers. We are funded by supporters around the world like you. Your donation will cover the cost of printing leaflets and signs and transportation for our reporting teams, helping us reach masses of people with the perspective of socialism.
Socialist Equality Party | socialequality.com
Articles: Copyright © 2018 wsws.org, All rights reserved.