Alissa J. Rubin's "
Iraqi Woman Carries Out Suicide Blast in Diyala
" in this morning's
New York Times
focuses on the bomber who took her own life in Diyala Province
yesterday
as well as 10 others. Rubin provides some figures:
*From 2003 to 2008, the street where the attack took place (in front of the Court of Appeals) has seen "at least 16" suicide bombers or attempted ones.
*Of that 16, 3 in 2008 have been women.
*Of that 16, 7 were people wearing bomb vests and 9 were done via car bombings.
*The woman becomes the 17th "to detonate a suicide bomb in Diyala this year".
*Someone spoke to Iraqi women.
The last one refers to the paper. Zahra Qasim is quoted explaining, "There was a big fireball that was hurled into the sky and a strong boom. I fell, and I woke up in the hospital. Then I found out that my hands were injured by the shrapnel."
Iraqi women do not get quoted very often by the paper. Ernesto Londono's "
Suicide Bomber Kills 10 In Iraq's Diyala Province
" (
Washington Post
) adds:
Since 2003, more than 50 women in Iraq have carried out suicide bombings or were detained before detonating explosives, including 30 this year, according to the U.S. military. Such bombings have killed at least 380 people and wounded hundreds.
Ibrahim Hasan Bajilan, chairman of the Diyala provincial council, said U.S. military officials detained a man Wednesday who was unable to carry out a suicide bombing nearby.
Bajilan said he was told the female suicide bomber was a 16-year-old from Muqdadiyah, a town northeast of Baghdad.
The blast appeared to target a group of Iraqi soldiers who were conducting a patrol with policemen from Khalis, a town near Baqubah, Iraqi officials said. The town's mayor said this was the third time his officers have been targeted near the courthouse.
Staying with the topic of bombings in Iraq,
Lloyd
highlights this from Ernesto Londono's "
Use of 'Sticky IEDs' Rising in Iraq
" (
Washington Post
):
Iraqi insurgents are increasingly using magnetically attached bombs known as "sticky IEDs" to assassinate mid- and low-level Iraqi officials, Iraqi and U.S. officials said.
Rigged with magnets so they will adhere to the undersides of automobiles and detonated by remote control or with timers, the bombs have been used in Iraq sporadically since 2004. This year, U.S. military officials said, they have investigated roughly 200 cases involving magnetic bombs, and Iraqi officials said they have noted an increase in assassination attempts in which attackers use guns equipped with silencers.
And still on the topic of bombings,
UPI

reports
a Baghdad roadside bombing in the Sadry City section that which resulted in two deaths and Saleh al-Ageili, of the Sadr Movement, being taken to the hospital for his wounds.
Reuters

updates
that with: "At least two members of Iraq's parliament and a health ministry official told Reuters that Saleh al-Ugaili was pronounced dead in a Baghdad hospital following the roadside bomb that exploded near his convoy earlier in the day in the Habibiya district of eastern Baghdad."
China's

Xinhau

states
it was a motor cycle bombing.
Turning to the US presidential race,
Kyle
notes
this from the Ralph Nader - Matt Gonzaelz' campaign
:
Nader's Gift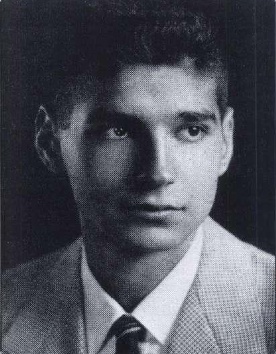 Donate $4 now to Nader/Gonzalez.

Why?
Four weeks left to election day.
And Ralph Nader has given us the gift of democracy.
He's put on the ballot in 45 states and DC the most progressive political platform in recent American history.
A platform that shifts the power from Wall Street, into the hands of the American people.
A platform that was ignored during last night's debate by McCain, Obama, and Tom Brokaw.
We have four weeks now to take this precious gift and run with it.
And we're ready to roll.
Today, we unveil our Get Out the Vote Ground Operation.
We've opened 22 offices nationwide.
We've hired 40 full time field staff.
We're distributing 20,000 lawn signs.
500,000 pieces of literature.
100,000 bumper stickers.
250,000 lapel stickers.
We've launched a take action page.
On this page, you can locate your state, regional and campus coordinators.
You can identify the Nader/Gonzalez office closest to you.
Ralph is polling five percent nationwide.
And higher in some key states.
Right now, we're in the middle of our October Surprise Fund Drive.

Our goal: $250,000 by Sunday midnight.
We're about a third of the way home.
We need 40,000 of you -- our most loyal supporters -- to donate $4 each now.
And we'll get there.
Call it a big fat thank you to Ralph.

Who has given us this wonderful gift of democracy.
So, if you have not yet given to Nader/Gonzalez, donate $4 now -- or $40, or $400, or whatever you can afford -- up to the legal limit of $2,300.

Then check out the nationwide democracy network you are helping to fund on our new take action page.

Thank you for your ongoing activism and support.
Together, we are making a difference.

Onward to November
The Nader Team

PS: If you donate $100 or more now, we will send you an autographed copy of Ralph's classic -- The Seventeen Traditions (HarperCollins 2007). The 150-page hardcover book details the seventeen traditions that Ralph grew up with and is the closest thing so far to a Ralph Nader autobiography. So, don't miss out on this limited edition offer. (This offer ends October 12 at 11:59 p.m.)

PPS: After the boring McCain/Obama debate last night, we tried to live stream Ralph's response from his hometown of Winsted, Connecticut. Due to technical problems in Winsted, many of you were not able to watch. Our sincerest apologies. By the way, the winning number from the Debating Game yesterday was 88. So, if you played the Debating Game, and want to contribute $88, please do so now. Onward to November.
The e-mail address for this site is
common_ills@yahoo.com
.
iraq
the new york times
alissa j. rubin
the washington post
ernesto londono