David DeGraw notes the following:
It's on!! The #WaveOfAction to #SaveTheInternet will sweep through 20 cities tomorrow, May 15th.
There will be a large rally at the FCC in DC beginning at 9am. There will also be solidarity actions at FCC offices in at least 19 other cities that will start noon local time.
This is a critical moment for the future of the Internet. Please show your support! Come to one of these actions and spread the word.
Now is the time... to STAND UP FOR INTERNET FREEDOM!!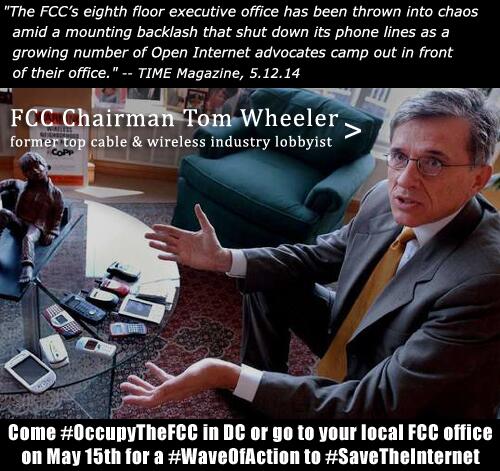 david degraw